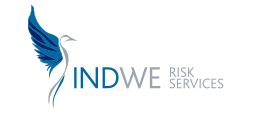 Indwe Risk Services (Pty) Ltd is one of South Africa's largest independent brokers, offering personal, business and specialist risk and insurance advisory services. It manages the insurance claim administration of numerous large listed manufacturers, retailers and prominent conglomerates. No two Indwe clients are alike. Thus, with the collaboration of thryve, it developed Lyme, a POPIA and GDPR compliant platform that can match its clientele' different risk management needs.
"You can never tell the client what to do," explains Steyn McDowall, Executive Director at Indwe Risk Services. "They won't listen to you. So you have to provide them with a platform, which they can then leverage in different ways. The Lyme system was built over a number of years, very specifically for the larger commercial, and corporate type clients that a broker would generally have to service."
Indwe's clients hold complicated insurance environments, and they are driven by risk management, not by insurance. It is a very demanding environment, says McDowall:
"We've handled R1.5 billion rands of claims in the last several years. That represents a huge amount of data. At some point, it starts becoming too big to manage using more traditional systems. And when you want to do statistical analysis of that data, you need something better, which is why we developed Lyme."
Lyme, which through thryve's involvement incorporates the leading risk management software Riskonnect, provides value improvements such as process automation and self-service portals, fitting specific client needs.
"Our system is very pliable. For example, some of our customers have an internal Incident Management System, and we had to adapt our system to talk to this system through APIs. We don't change the way they work. Then it becomes too costly for them and they don't want our system. We take what we do and make it work for them."
A fit for every client
Not every client of Indwe has an incident management system of their own. Some would prefer that Indwe handles everything – the client sends in the claim via email or through Indwe's hub. Others cherrypick features and services they like.
"We provide a skeleton and, with our skilled people in risk management, we assist the client in building a platform which assists them in managing their risk and reducing the total cost of risk."
Indwe developed Lyme by leveraging thryve's expertise in designing digital risk management solutions, extending Lyme services to clients while reducing the burdens of juggling different portfolios.
Lyme's integration and automation features, powered by Riskonnect and designed by thryve, reduce manual processes and free up professionals to focus on other priorities.
The thryve difference
Riskonnect is a robust modern risk management environment that gathers policy information into a single data source. It integrates with other business systems to ensure that everyone works from the same information.
"We use Riskonnect to get the necessary integration with risk data sources and client systems, which means we never have to force our clients to adopt something or do something in a way they don't want to. thryve use their expertise in digital technology and their terrific understanding of risk management to make the right features available through Lyme."
thryve's contributions dramatically improve Indwe's administration processes, in some cases making claims 17 times faster. Customers can conveniently register First Notices of Loss (FNOL), understand the status of their claim at any time, and analyse their data using interactive dashboards and reports. Indwe additionally uses analytics and access accurate information for insurance renewal negotiations.
"We've been working with thryve for several years, building and improving Lyme," says McDowall. "Their expertise helped us transform our internal operations and provide big advantages to our clients. Our clients could never manage their policies, incidents and claims as effectively as they do without Indwe's help, and we couldn't have accomplished that without thryve."
To see what services Indwe Offer click on their logo below